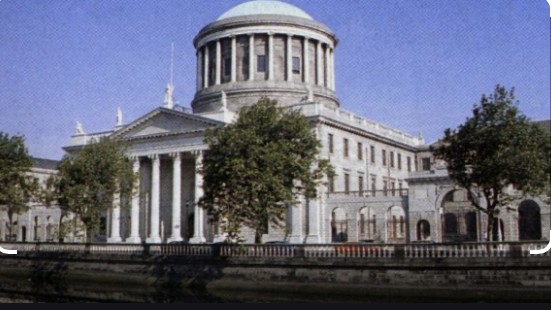 New laws being considered by the government will give Irish judges the powers to impose minimum life sentences for heinous acts, according to reports.
Justice Plan 2022
The legal reforms under consideration, part of Justice Minister Helen McEntee's Justice Plan 2022, would mean that judges could use their discretion in handing down a life sentence to guilty parties, as well as stipulating that a prisoner must serve 20, 25 or 30 years before parole is even considered.
The average term of a life sentence for prisoners in Ireland over the past decade has averaged about 20 years, with significant numbers of those serving life sentences not deemed suitable for release even after reaching this length of imprisonment. However, under law, parole hearings can begin as early as 12 years into a sentence.
Of the 359 people currently serving a life sentence in Ireland, 343 are serving a mandatory life sentence for murder. 16 people are also currently in custody serving a life sentence for an offence other than murder.
New Criminal Offences
In addition to the abovementioned reforms, Minister McEntee's Justice Plan also contains commitments to tackle the exorbitant cost of insurance in Ireland, a promise to publish research that has been undertaken with regards to legal fees, as well as a commitment to introduce new criminal offences in relation to stalking and non-fatal strangulation.
Further areas of reform addressed in the Justice Plan would include an assurance to "break the link" between gangs and child recruits, with new laws to criminalise grooming of children.
"As part of this plan, I will lead work across Government to achieve zero tolerance of domestic, sexual and gender-based violence and abuse," Ms McEntee said.
It is hoped by Minister McEntee and the Department of Justice that any proposed European Centre for the prevention and countering of child sexual abuse could be hosted by Ireland, a bid for which is being prepared by the department.
*In contentious business, a solicitor may not calculate fees or other charges as a percentage or proportion of any award or settlement.*